Q-Dev Engine
The Future Of Mobility Is Here
Access Solutions…LITERALLY…
from Anywhere
Real World Innovation (Innovation)
Innovation that extends to the practical aspects of budget, timeline, and implementation. Our solutions aren't meant for the whiteboard, they're meant for the real world.
End-to-End, from Concept to Solution (Solutions)
Our process starts from the critical conceptual stage, where we learn about our client's situation, identify key pain points, and leverage our extensive experience to offer real world solutions.
End-to-End, from Concept to Solution (Solutions)
Our process starts from the critical conceptual stage, where we learn about our client's situation, identify key pain points, and leverage our extensive experience to offer real world solutions.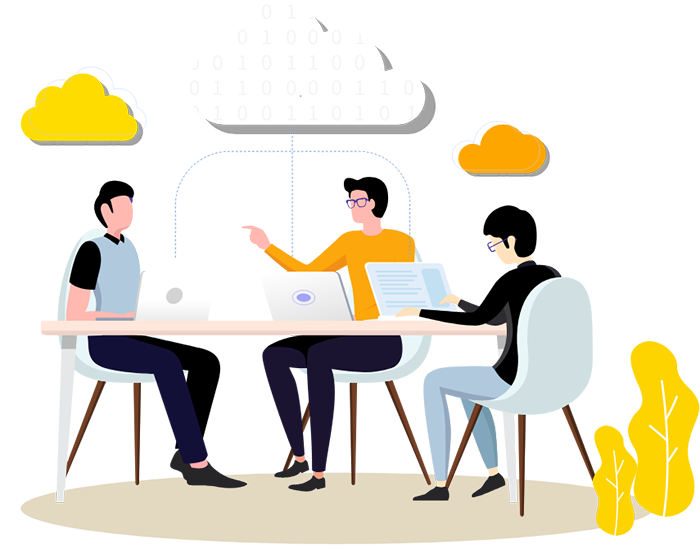 Who we are
Q-DevEngine is a Quality driven software development initiative of HiPOINT, a US based technology company with headquarters in Chicago. With 30+ years of experience in the tech sector, HiPOINT is well positioned as one of the premier Managed Services Providers (MSP's), with core capabilities in Internet service delivery, network design and architecture, technology services support, and software development. With an abundance of software development options in today's global marketplace, HiPOINT built Q-DevEngine as a solution to one of the main issues with offshore development, the lack of quality, both in terms of communications and standards based development. Leveraging our US presence, our local Chicago team handles all critical aspects from conceptualization, client communications, and project management. Then, to drive our Quality driven approach, we recruited top talent in Trivandrum (India) to build our team of senior software architects and developers, all of whom have strong backgrounds working for multinational firms. The end result is a system that leverages the benefits of offshore development without any of the downsides
Our Wide Range of Capabilities
Q-DevEngine brings a wide range of capabilities to the table to provide solutions to address real business and personal needs. The core concept behind Quality driven development is understanding the problem for which you're trying to provide a solution. It is the Yin and Yang, the problem/solution paradigm, that drives Quality development to deliver Quality solutions.
Some Core Technology Capabilities
Our Team Philosophy
Here at Q, we believe in a team approach that leverages the strengths of each individual…and we work hard to build up that team with carefully selected talents across all aspects of the industry. Whether its our developers, project managers, designers, architects, or even principals, we all strive to work as an integrated unit, with the focus to produce the best outcome possible for our clients.

Teamwork

Individuality

Integrated Approach

Great Outcomes
Broad Capabilities from Productivity to Education
Offer your business with the best assistance for growth.
Showcase Products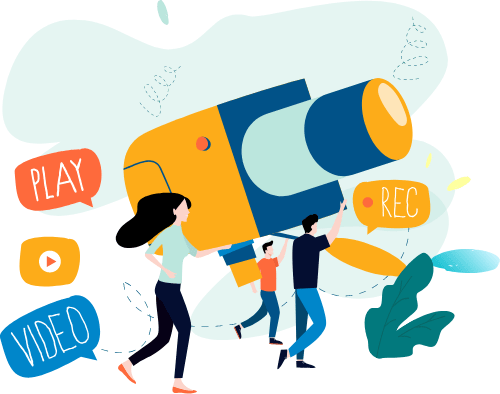 SnipBack
Innovative camera with enhanced features for both taking videos and pictures. Very complex coding to implement core patented features. Key skills incorporated in this App includes video recording, video streaming, video editing, custom video player, and an enhanced highly functional gallery. Core defining feature enables users to record video and take pictures in the past by utilizing a highly complex algorithm. The feature is nothing shore of revolutionary in the mobile universe.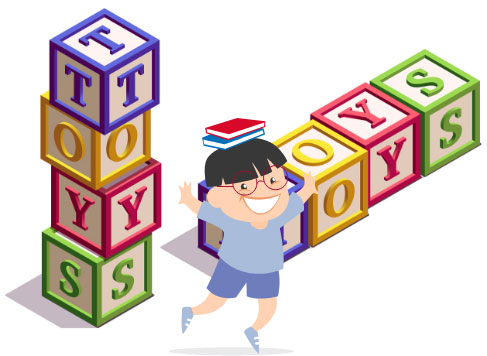 SpellPrep
An educational spelling application that was designed to support the real world classroom environment. Key functionality includes the ability to load classroom spelling lists easily via three methods: take a picture, audio dictate, or add as a shared list created by a teacher or friend
A second powerful feature is the incorporation of Artificial Intelligence (AI) to ensure strong words get quickly identified, and the remaining weak words get the necessary attention they need. The implementation ensures that weak words are learned
A third powerful and innovative feature is the incorporated of video rewards. Children get to pick a video to watch before each lesson, and then after completing the lesson get to watch that video reward!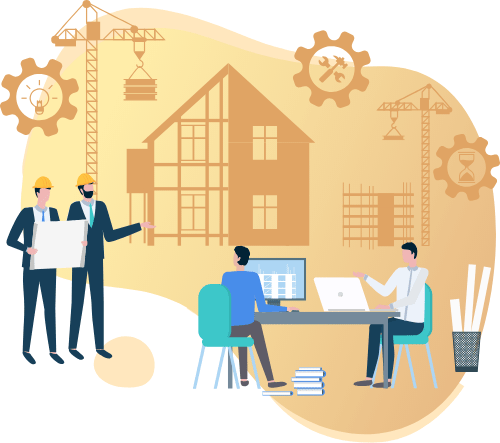 The Nines Building Management System
Very extensive modular building management system that incorporates forward thinking capabilities to enhance and extend building capabilities. This includes enhanced communications via multiple methods (e.g. sms, email, robocall), package management, visitor registration, resource management, work orders, and an advanced profile management system that significantly streamlines resident information management.
This is a fully integrated system that has mobile, tablet, and web interfaces that touch both admins and residents, all synced and driven via the cloud. This solution also extends capabilities to external peripherals such as bar code scanners, wireless label printers, id scanners, and door entry systems.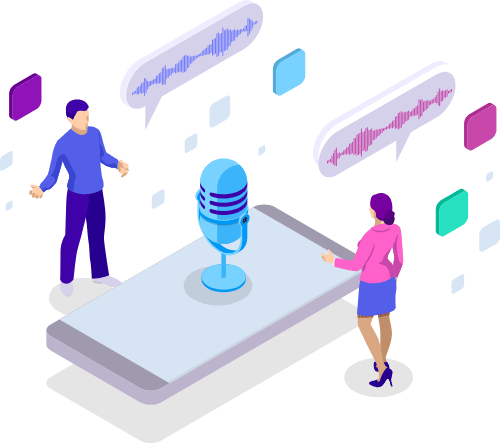 Hear2Rise
A dual platform application that streamlines audio based learning by implementing an innovative input system. The innovation approach of Hear2Rise allows users the ability to add entire lessons within a fraction of the time with other applications.
This highly streamlined approach syncs all lessons across multiple devices and platforms, so that your learning opportunity can be completely ubiquitous.
Users can also easily share their lessons, and automatically push out updates to client users who subscribe to their lessons.
Educators can instantly push out on-the-fly audio lessons (incorporating challenge questions) to classroom groups, and then track and/or review the audio responses in a seamless environment.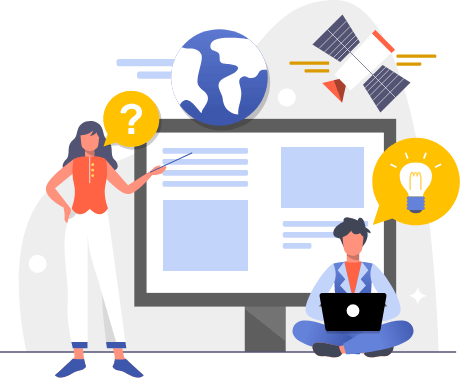 EduPrep
An advanced classroom tool that leverages the recent trend of iPad distribution to students. The application utilizes sophisticated tech to allow teachers to remote control all classroom iPads to push out on-the-fly questions, quizzes, and tests, and as such get immediate learning feedback.
Built with the ability to integrate with other educational apps, store scores, monitor child learning effort (e.g. time spent in a learning app).
Couple of examples of use: In the area of spelling education, the teacher can input spelling lists that would get pushed out to student iPads, who can then play games that teach those words, then return to school and take a quiz of those words via a teacher controlled or self-taken exam format. In a history class implementation, a teacher can teach a subject matter, create a question on-the-fly to assess learning and push out to all student iPads, the students answer and the teacher gets a summary analysis of answers immediately.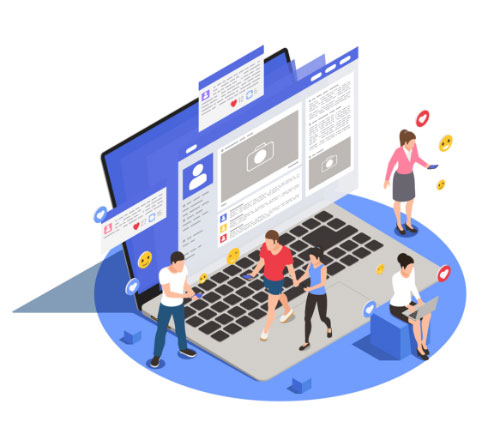 Social Blyss
A dual platform innovative social media App that integrates chat, popular social media feeds (e.g. Facebook, Instagram, Twitter, etc.), and audio/video calling, in one environment. In addition, the chat feature incorporates some innovative and exclusive features that go beyond typical chat apps.